Year R
A Welcome to Year R
We welcome you and your children to Year R. Miss Kennett and Mrs Bowley together with Mrs Axford, Mrs Cullen and Miss Sepet we are looking forward to a successful and happy year, full of enjoyable learning.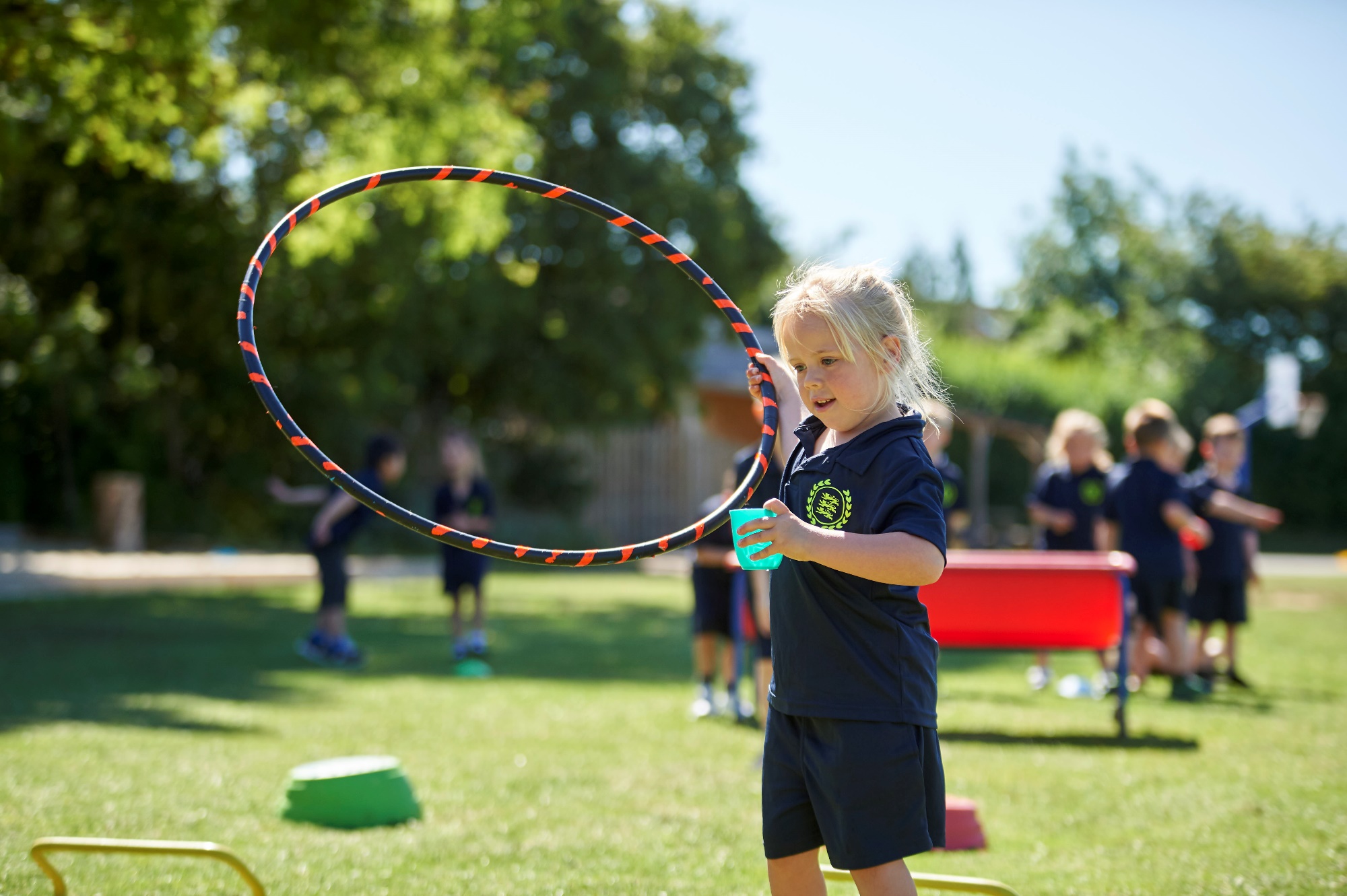 Arriving at school
Year R children start at 8:50am and finish at 3:15pm. Please drop your off at their classroom door where your child's teacher will greet them and get them settled in class. Collection is from the Reception playground. We are always available at drop off and pick up times to discuss any quick concerns or receive messages. If you need a longer discussion, please contact the office so that we can arrange a phone call with you.
Outside Area
We will be using the outside area as much as possible so please make sure your child is suitably dressed for all weathers. They will need a pair of named wellington boots and a small waterproof coat to be kept at school. Please send these in as soon as possible. We would be very grateful if you could assist your child in practising changing their shoes. Please ensure that all items of clothing, footwear and bags are clearly labelled with your child's name.
Please ensure all coats, school clothes, wellies and plimsolls are clearly labelled with their name.
Curriculum
Please find a copy of the Early Learning Goals attached to this letter. These are the outcomes that we will working towards and assessing at the end of the year. We do not expect children to be reaching these yet.
Year R children need to share a book with an adult every day. Hearing an adult reading a story is an essential part of a child's language development. We visit the school library to allow every child to borrow a book on a Friday so this would be a good opportunity to share a new book with your child and talk about the story. Reading the same book several times helps support the children's fluency and confidence. Please also share nursery rhymes and simple songs with your child as much as possible. A good website for this is https://www.bbc.co.uk/teach/school-radio/nursery-rhymes-songs-index/zhwdgwx As soon as we feel your child is ready we will send home a phonetically appropriate book for your child to read to you. This may be sooner for some children than others.
We shall shortly be starting our phonics program, focusing on the sounds that each letter makes. The first sounds we learn are the pure sounds s a t p i n followed by m d g o c k ck. The following link will show you how to pronounce each sound. https://www.youtube.com/watch?v=IwJx1NSineE
PE and safety
Please ensure your child's PE kit is in school at all times. They will come home at the end of each term to be washed. Please ensure children with shoulder length hair or longer have their hair tied back. If your child has pierced ears, please make sure that they only wear studs at school. Earrings will need to be removed before P.E sessions.
Our PE day is Wednesday. If you have not sent back your child's PE kit please do so ASAP.
Please ensure children with shoulder length hair or longer have their hair tied back. If your child has pierced ears, their earrings will need to be removed in these sessions.
Water
Your child will need a filled reusable named water bottle which they can access throughout the day. Please make sure this does not leak and has a 'sports top' lid. These can be bought in the school office. The children are strongly encouraged to drink water, not squash.
Milk
Lots of our children have asked for milk. Unfortunately we cannot give milk to them unless you have signed up to Coolmilk. All children under 5 are entitled to free milk. You can register for this really easily online. Please be patient, it does take a couple of weeks before the children are registered on our lists. http://www.coolmilk.com/ Children over 5 have to pay. It works out at about £15 a term. Please see the website for more details.
Break Time Snacks
Reception children currently receive a piece of fruit each day. This ranges from apples, pears etc to snap peas. This changes depending on delivery and we are unable to predict what we will get although we always try to give the children the choice from two items. They may bring in a snack from home should they prefer, however this should be a piece of fruit or a non-chocolate cereal bar.
Lunchtime
All children in Reception will have a free school lunch as part of the 'Universal Free School Meals'. Please send back the menu indicating whether your child is having a hot dinner or a home packed lunch if they are going to mix and match between the two. Please tell us if your child has allergies or is vegan/vegetarian.
Independence
We encourage the children to be as independent as possible. This includes putting on coats, taking jumpers on and off as well as getting dressed independently. Please support your child by encouraging them to dress themselves, including putting on socks/tights and doing up zips and buttons. You could further support your child by encouraging them to "have a go" at using a knife and fork to cut up their dinner.
We understand that the current climate may affect you and your children. If there is anything we can do to support you please let us know.
Topics for the Term
Please see the attached sheet for a summary curriculum topic map of what will be covered over the next two terms.
Maths
This term we are focussing on consolidating the children's recognition and understanding of numbers to 5 and extending this knowledge to 10. We use Numberblocks as a starter for each week. You can access this on BBC iPlayer.
https://www.bbc.co.uk/iplayer/episodes/b08bzfnh/numberblocks
We will be practising finding simple addition pairs in the hope that they will be able to recall these from memory e.g. 2+1=3, 2+2=4. They should also be able to identify one more and one less than a given number to 5.
Phonics
By the end of Term 4 we will have finished phase 3. This includes vowel diagraphs such as ai, ee, igh oa and oo. We will be learning to recognise and write words containing phase 2 and 3 sounds as well as tricky words.
Reading
Hearing your child read their school book to you is the most important activity you can do. We expect that you will hear your child read at least 3 times a week. Over learning and rereading the same book many times is essential if they are to embed the phonics and blending skills we are teaching them in class. We ask you to please make a comment in their reading record book when you hear them read.
Another essential part of their learning is you reading to them, modelling this skill and establishing a love of books and reading. This is a great way of introducing your child to more challenging vocabulary and story plots. Audio books and story times on the television are also great resources for widening your child's exposure to books. Encourage your child to talk about what they have heard. How did the story make them feel? Who was their favourite character and why? Talk about the sequence of the story?
Our library day is a Friday.
We are looking forward to getting to know you and your children as the year progresses.
Miss Kennett and Mrs Bowley