Sports News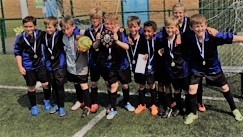 Football - Congratulations to our Year 5 Football Team who won the Year 5 Football Tournament at The Abbey School.
Our first match was against Bysingwood, we won 3-0, with Jack scoring 2 and Charlie scoring 1. The next match was against Hernhill, we drew 1-1. Our next game was against Boughton, we were losing 2-0, we came back with a hatrick from Charlie giving us another win.
Our final game was our first loss against Ethelbert. They won 1-0, it was an extremely tight game but they deserved the win.
The children were so excited to be in the final against Bapchild and Tonge Primary School. The first half ended with us down 1-0, we equalised in the second half, which meant penalties! Luckily Bapchild hit the crossbar with their first penalty and then we saved one, our boys took scored some great penalties to give us the win. It was an amazing day, well done!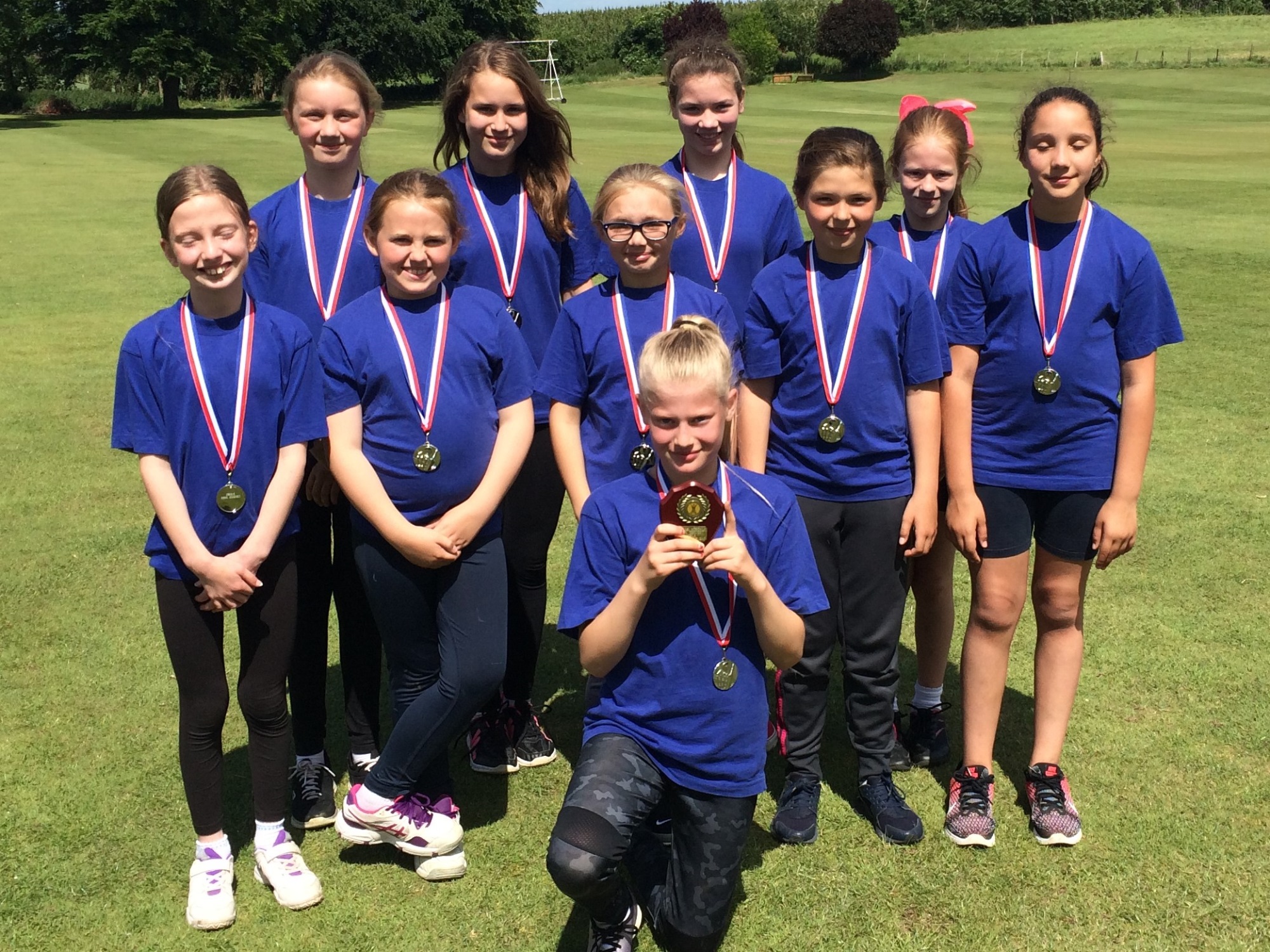 Cricket - Congratulations to our Girls Cricket Team. Davington Girls' Cricket Team played in the Swale cricket tournament at Bapchild CC. They played very well and came second, winning silver medals!
Our Year 5 cricket team played in the Swale cricket tournament at Upchurch CC. Our team came fourth in their group and had a great win against Elliot Park. On Our Year 4 cricketers came third in the Swale Kwik Cricket Tournament at Upchurch CC. We are very proud of the team who came first in their group and lost by just 6 runs in the semi final.
Football - Congratulations to our Year 6 Penalty Shoot Out Football Team.
They won all their games and reached final. Unfortunately the boys narrowly missed out on victory.
Basketball - Davington were able to send two teams to the SSP basketball competition in November. Both teams were terrific and showed off their skill, team spirit and determination. The A team made it to the final (out of 17 teams!) where they won the coveted trophy and now go on to represent our partnership in the Kent School Games finals. Very well done indeed!
Football - Davington football team roared to a convincing trophy win at the Canterbury District 7-a-side large schools competition - They are through to the County finals at Thamesmead - what an achievement!
This year's sporting success continued this week as the football team represented Davington and competed against 35 other schools in the National Kinder Kids Cup organised by Gillingham FC. We came through our group stage without conceding a goal but were finally defeated in the semi-final by Minterne School. A fabulous performance by the whole squad!