PTFA News
March 2022:
During the autumn term 2021, the PTFA organised a number of fundraising events to generate funds to support the seasonal events at the school. All of the classes took part in a 1-mile fun-run – the "Santa Dash" and asked their friends and family to sponsor them to do this! Everyone put on their best festive accessories – from Santa hats, to reindeer antlers and Christmas socks, and the children did amazingly well to run their mile in their PE lessons.
This event raised over an amazing £3500 – and the PTFA would like to say a huge "thank you and well done" to all of the children, families and teachers for this amazing effort!
Children and families also took part in our festive themed Quiz. The PTFA would like to thank local shops and businesses for donating some wonderful prizes – we are very grateful to Tesco Faversham, Morrisons Faversham and Tales on the Market, for their generous donations. Ten lucky winners were drawn from all the correct quiz entry forms, and each winner took home a wonderful prize bundle of books, a selection box and chocolate treats. Well done to all the children who entered the quiz and helped to raise over £60 for the PTFA.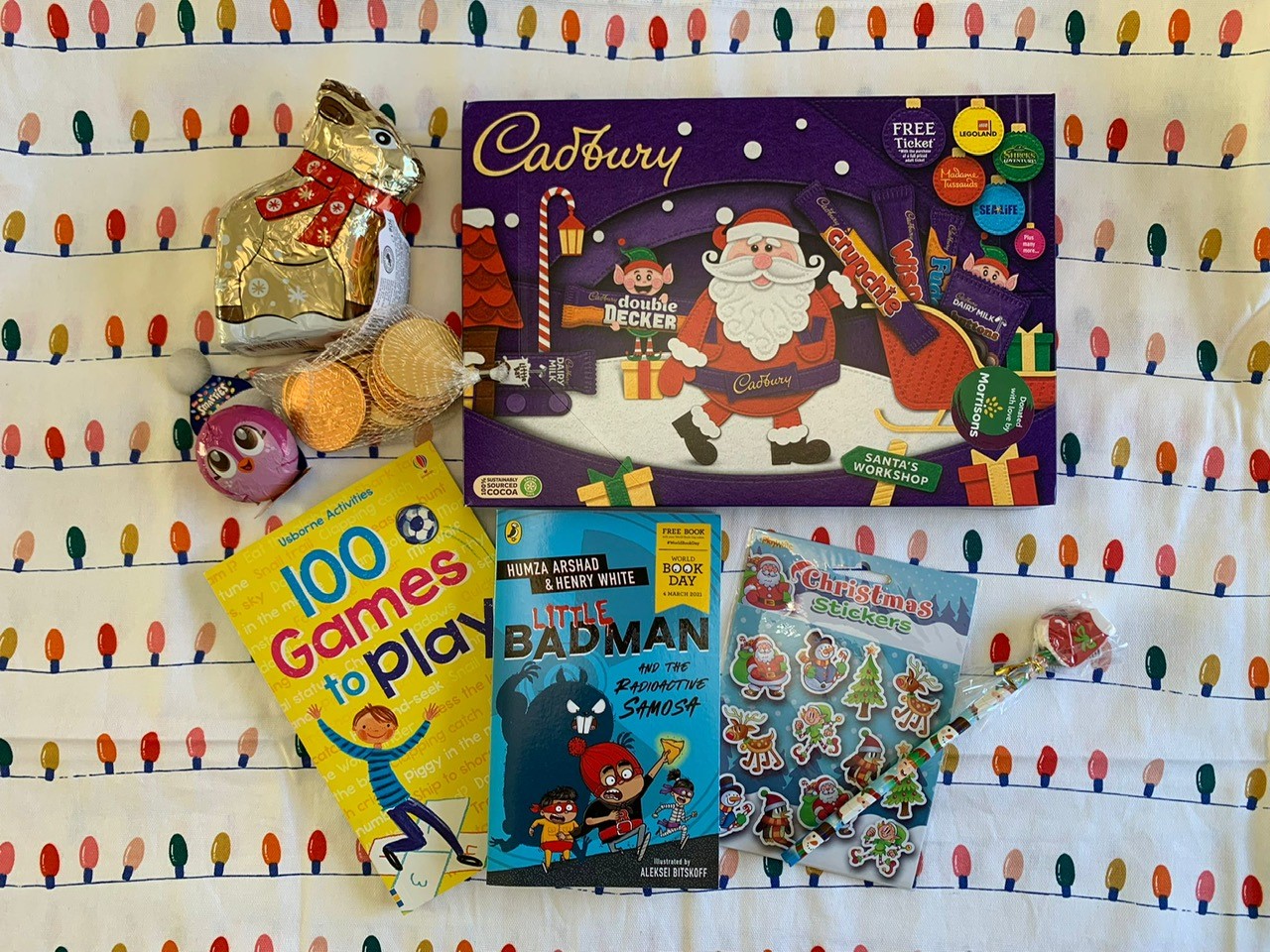 The teachers and families were incredible in supporting these events and the PTFA would like to thank everyone for taking part in all of the festive fundraising! Thanks to everyone's support and generosity, the PTFA were able to pay for the pantomime to visit so that all of the children could enjoy a performance of "Jack and the Beanstalk". The PTFA also supported the provision of a Christmas lunch for all children in December. We "ho-ho-hope" everyone enjoyed their yummy Christmas dinner! We were even lucky enough to have a special visit from Santa who brought all of the children the gift of a book as he knew how hard all of the children have been working this year! Owing to the overwhelming support the PTFA received last year, it was possible for the PTFA to make a contribution towards the new equipment for the STEM Discovery Suite learning area that opened in November 2021. The PTFA are delighted to have been able to pay for the new glass write-on boards within this brilliant learning space.
Thank you to everyone at Davington Primary School for your support.
Davington Primary School PTFA