PTFA News
July 2022
Well, we've come to the end of another busy school year! Despite the challenges that have remained present, we have been so grateful for the level of enthusiasm shown by our whole school community for all the PTFA fundraising events! It has been our absolute pleasure to continue to support the school and the wonderful children! The PTFA fundraising this year has been a huge success and we would like to say a huge thank you for everyone's support in making this possible. This year you have helped us to raise £5900!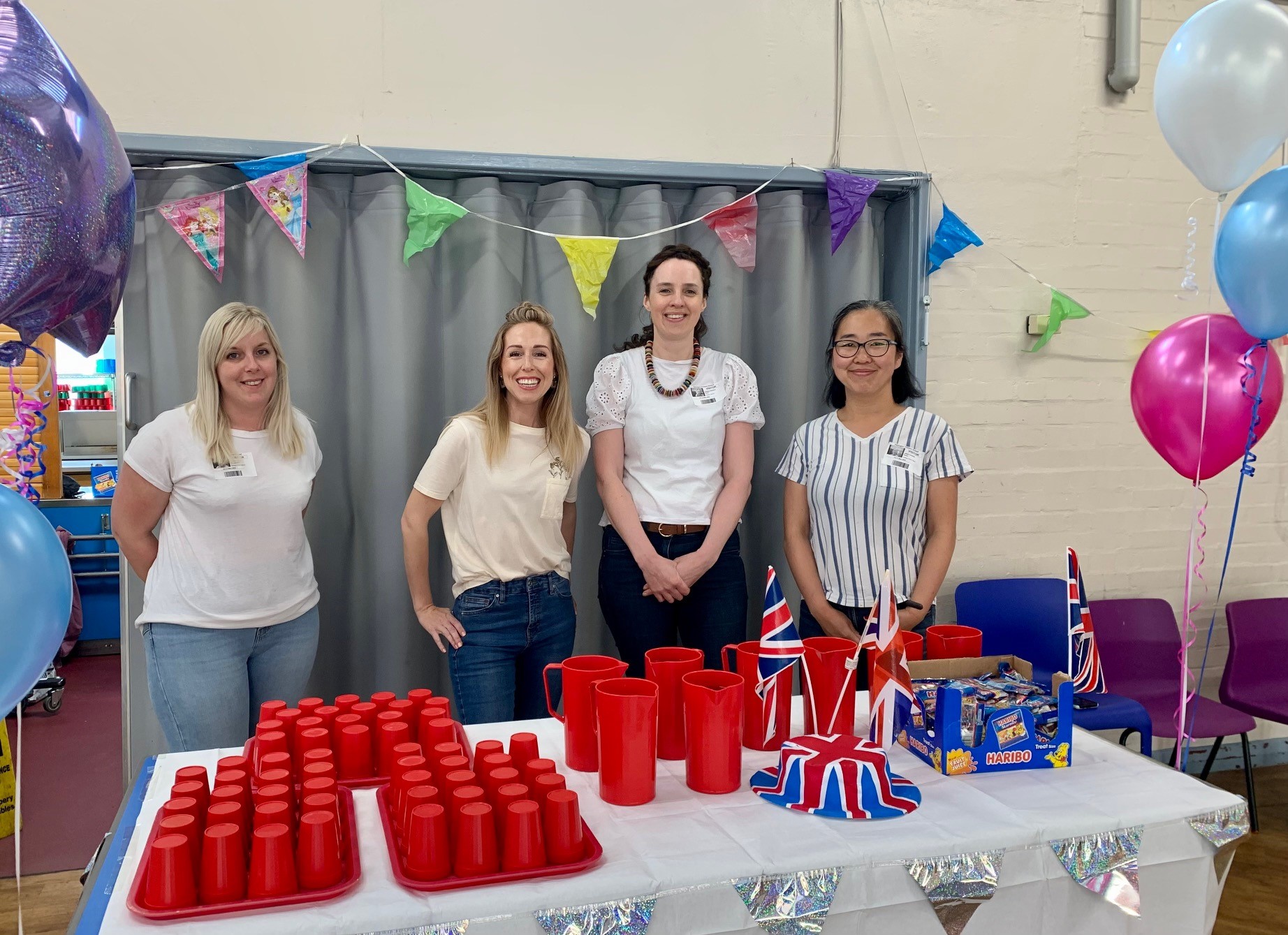 In terms 5 & 6 we have been delighted to return to events both for the children and for the whole school community. The children had a wonderful time at the school disco in May – a first for many of our younger children! The Summer Fete in June was an incredible afternoon and we hosted our own Great Davington Jubilee Bake Off, judged by a panel of special guests (see photo below). The fete's fabulous stalls featured a tombola, a raffle, a book stall, archery, fun games and hook a duck, as well as wonderful face-painting by Mrs Milne. There was huge support from local businesses and given the June sunshine we all enjoyed an ice cream! The afternoon was an opportunity to see some brilliant performances from our school's Young Voices choir, alongside performances from Miss Sophie's Dance Academy, Karate Leadership UK (martial arts) and the inaugural performance by Faversham Musical Theatre Choir. A huge thank you to everyone who donated prizes, gave their time to help run a stall or perform, or who attended the fete!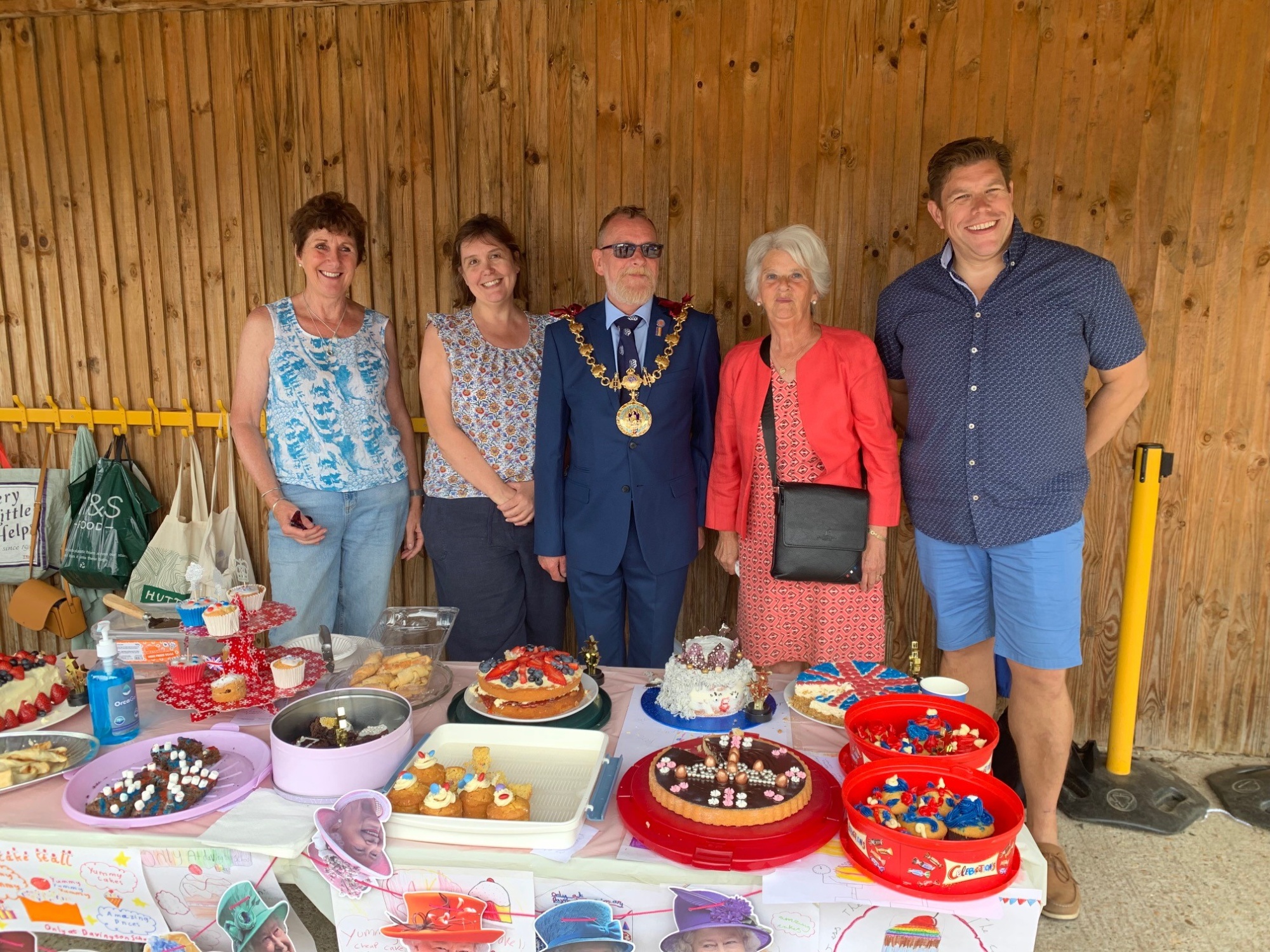 The Great Davington Jubilee Bake Off. Our special guests (L-R): Jane Beedle, Jo Billingham, Mayor Cllr Trevor Martin, Past Mayor Alison Reynolds MBE and Chilton Saint
The PTFA would like to thank all of the staff at Davington – whose support and enthusiasm for our events is always very much appreciated. We would like to say "goodbye and thank you" to those staff who are leaving the school this summer and wish them well.
We would love to welcome some new members for the new year, so please consider getting in touch – even if you can only help on an occasional basis! We'd love to create an even bigger team so we can continue the success of our events this year. Please get in touch to find out more ptfa@davington.kent.sch.uk
It only remains to say that we wish everyone a wonderful summer and we are looking forward to seeing you in September!
Davington Primary School PTFA