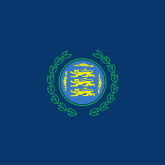 HOME LEARNING
Published 04/01/21
We have uploaded a home learning pack to support your child with their learning this week. A similar pack will be uploaded each week. These are tasks set in case there is any difficulty accessing TEAMS and will complement each other.
TEAMS
Please find attached a helpful guide to accessing TEAMS.
Your child has a TEAMS account which is personal to them.
username: initial.surname@davington.kent.sch.uk (e.g. j.smith@davington.kent.sch.uk)
password: ​#Banana20initials (e.g. #Banana20JS - please make sure initials are in CAPITALS)
Teachers will upload assignments regularly to your child's account for them to complete.
Should you have any difficulties in accessing any learning materials, please contact the school office, who will print a pack for your collection.
Read More