Sports Premium 2016/17
The table below provides the amount of Sports Premium funding received and a breakdown of how it will be spent in the academic year 2016/17.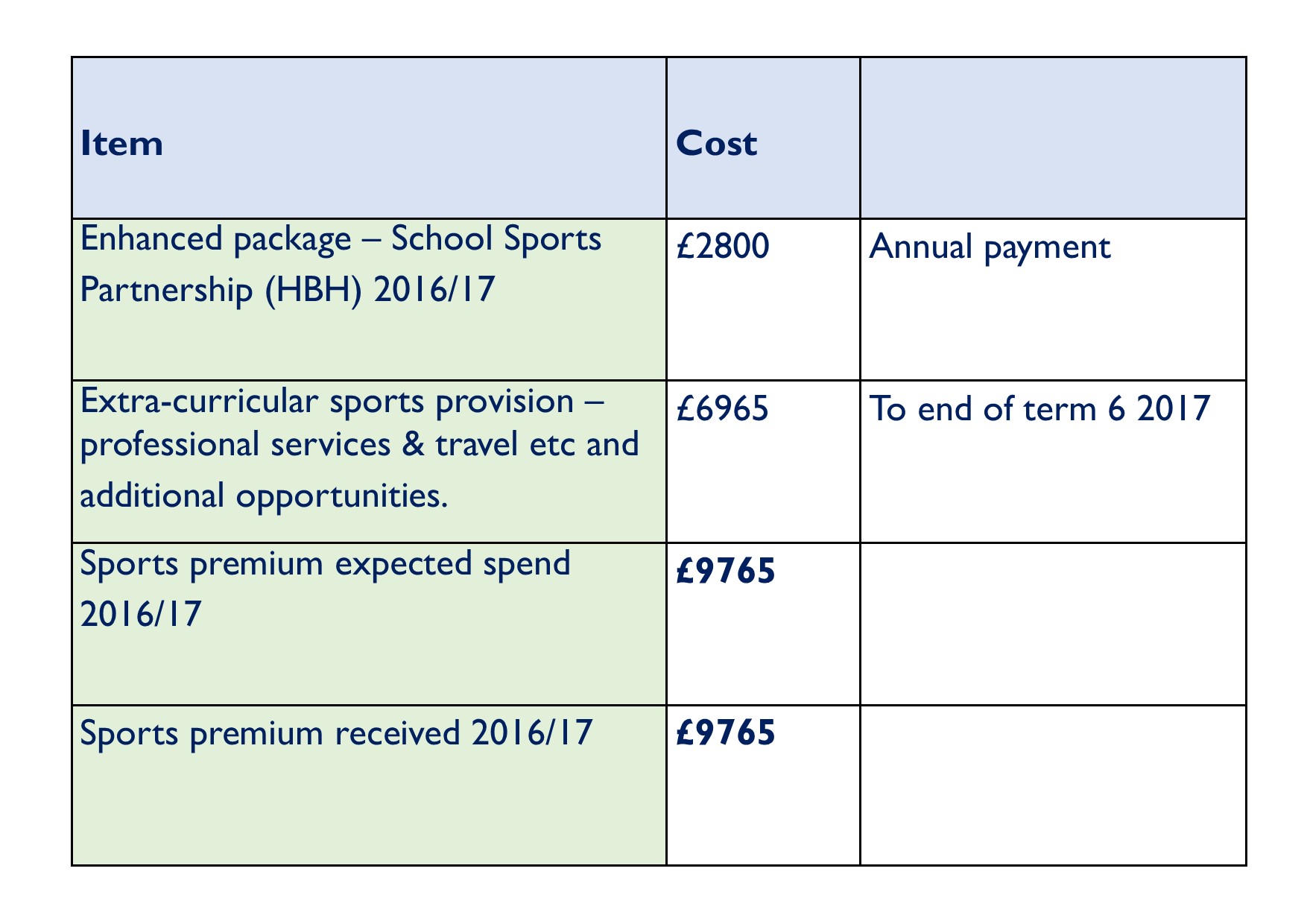 The effect of this funding on PE and sport participation and attainment:
Paying an annual subscription to our local School Sport Partnership - this clearly has sustainability benefits for competition (both inter and intra), specialised coaching, sports leadership support and teacher training as well as subject leader support.
At Davington we offer a huge variety of after-school sports clubs and opportunities –We are able to provide these sporting opportunities across all year groups and key stages throughout the year.
The sustained expansion of our after-school clubs thus increasing the opportunity for our pupils in a range of sports not necessarily accessed through curriculum PE. The quality assured coaches we use, alongside our own school staff, provide opportunities for all pupils (SEND, inactive, simply interested or talented) to engage in a range of sports and Change for Life clubs.
The sustainability and impact of both of these is recognised by our achievement of the Sainsbury's School Games Gold award, which we received this year - progressing from last year's silver award. This takes account of the increased pupil participation, competitive opportunities and high quality PE provision as well as opportunities in sports leadership etc.